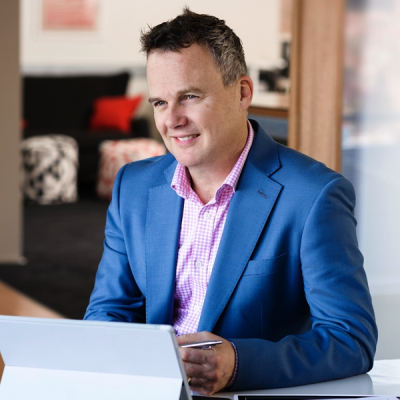 Specialties
Phil Martin
Managing Director
Phil has been leading the Michels Warren team as Managing Director since 2003. His experience and understanding of the importance of brand has seen him win PR awards for marketing communication, corporate communication and issues management across diverse fields including health, utilities, government and sport.

His clients include a number of major brands including Adelaide Oval, EBOS, Power and Water, the Australian Diagnostic Imaging Association and Commercial & General.

Prior to working in public relations, Phil spent more than 12 years as a journalist for a number of media organisations in Australia and overseas including Network Ten, the Seven Network and Sky News in London. Phil graduated from the University of South Australia with a Bachelor of Arts Journalism. He is a Fellow of the Public Relations Institute of Australia (SA).